The fair is gathering space memorabilia as well as some of the people involved in the space program.
The Latest
Sinkholes throughout the subdivision have prompted the District of Sechelt to issue evacuation orders
Surrey RCMP say two males fled the scene before officers arrived on scene at Guildford Town Centre
Impress TV
RedFM radio dials in support for Surrey Memorial Hospital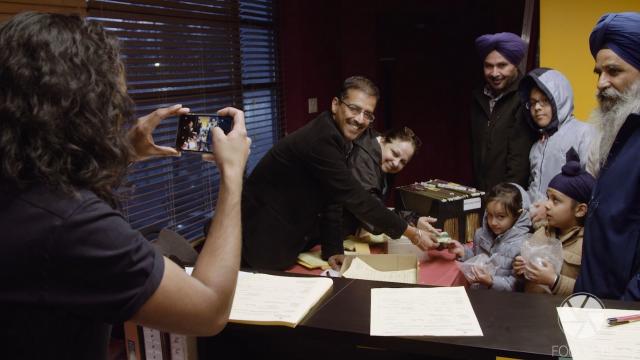 sponsoredMore videos
Opinion
Salary escalation occurred under Gordon Campbell's watch
A Township resident wonders whether a local Liberal MP follows the party line or not.
eEdition
We make fun of ourselves – or our fellow West Coast residents – for our poor ability to drive in the snow. But can we do anything about it? Should driver training be improved to make us better at handling winter?
The authors and the woman they care for will be at an Abbotsford book signing on Saturday, Feb. 16.
Handmade paper baskets will be given to Meals On Wheels clients.
Up to 3,600 athletes, managers and coaches will arrive throughout the day Thursday and Friday
Pettersson, Boeser lead way as Vancouver beats L.A.
White Spot Pipe Band rehearsals are Monday nights in Fraser Heights
Ticket sales start Feb. 14 for 'Star Wars' series screenings, with live music
The Toronto-based entertainment company says the profit amounted to 43 cents per share
The online retailer faced opposition from some New York politicians
A woman and dog OK after falling in Surrey river, a two-legged dog needs a prosthetic leg and more
A few of these senders maybe should have just gone with chocolates…